The Graduate School is committed to advancing academic excellence in graduate and postdoctoral education and training. We have several departments that can assist you with questions regarding professional development activities, administrative processes, and graduate student success initiatives. 
Office Hours: 8 A.M. to 5 P.M., Monday through Friday 
Campus Location: GSR 2.116
Phone:210-458-4331  
Questions regarding admissions, transcripts and recruiting.
Downtown Campus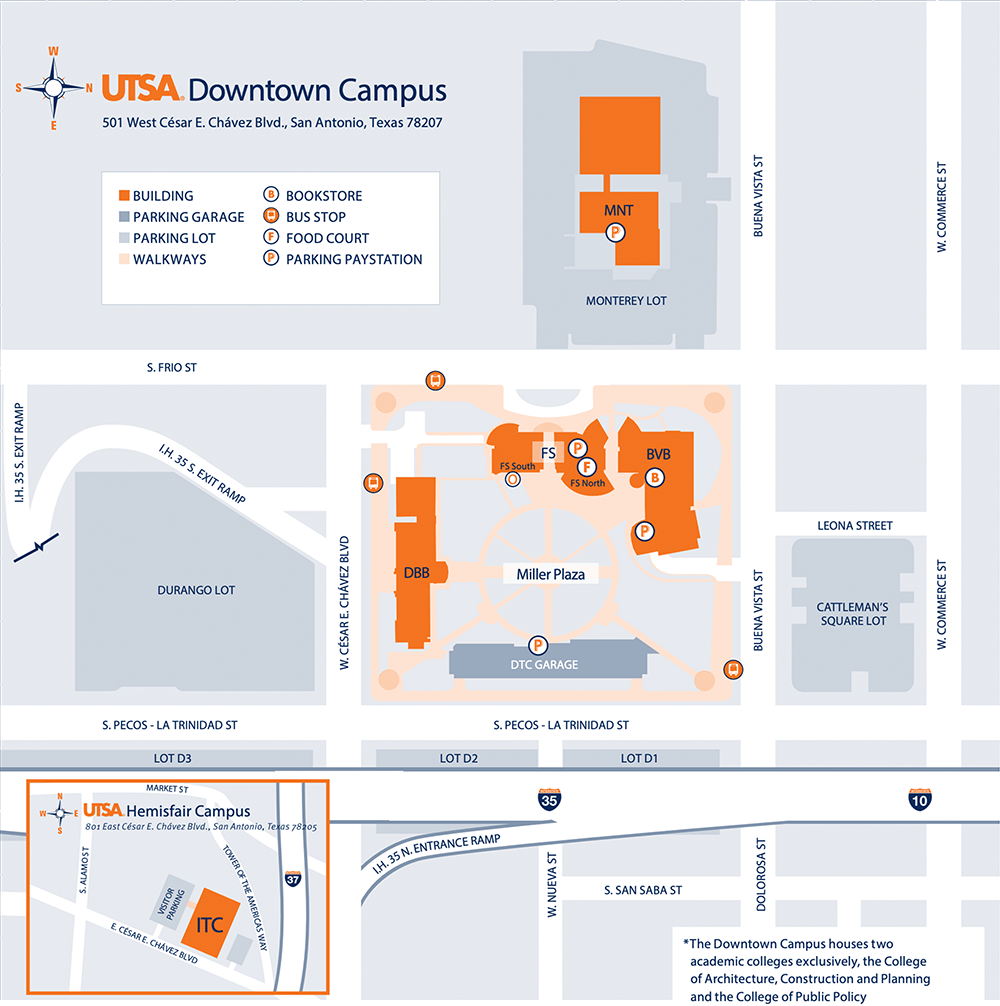 Address
501 W. César E. Chávez Blvd., San Antonio, TX 78207
(210) 458-4011
Download Main and Downtown Campus Combination –  PDF Format
Parking Information
The exact locations are denoted on the Campus Map. The Information Booths are open Monday - Thursday from 7:30 am to 6:30 pm, and on Friday from 7:30 am to 4:30 pm.