The Graduate School is committed to advancing academic excellence in graduate and postdoctoral education and training. We have several departments that can assist you with questions regarding professional development activities, administrative processes, and graduate student success initiatives. 
Office Hours: 8 A.M. to 5 P.M., Monday through Friday 
Campus Location: GSR 2.116
Phone:210-458-4331  
Questions regarding admissions, transcripts and recruiting.
Main Campus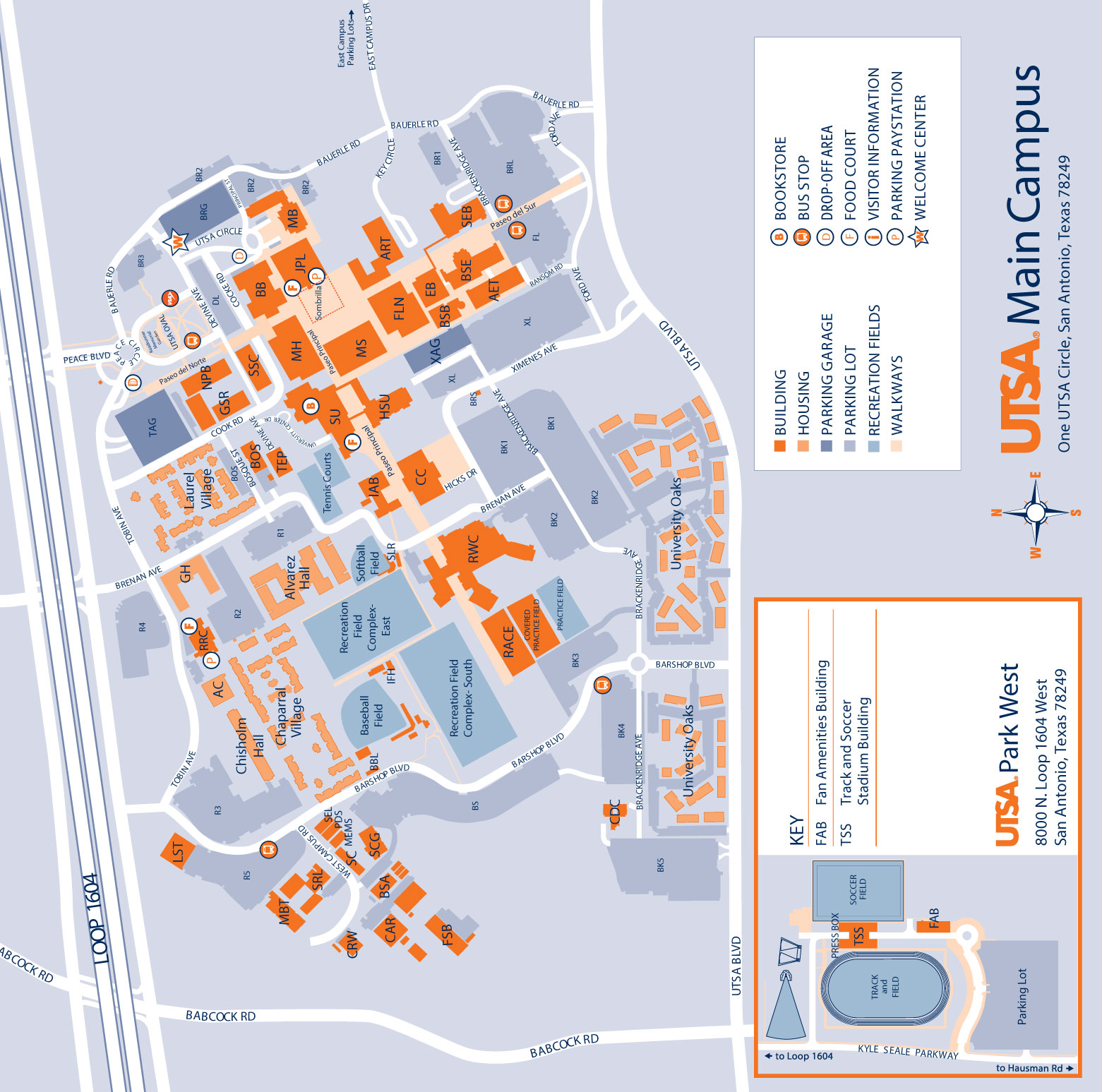 Address
1 UTSA Circle, San Antonio, TX 78249-3209
(210) 458-4011
Download Main and Downtown Campus Combination – PDF Format 
Parking Information
Visitor parking information can be obtained by stopping at either of the Information Booths conveniently located on Peace Blvd (north) and Ximenes Ave (south). The exact locations are denoted on the Campus Map. The Information Booths are open Monday - Thursday from 7:30 am to 6:30 pm, and on Friday from 7:30 am to 4:30 pm.  
Short Term Parking
Paid short-term visitor parking is available in following locations on the Main Campus:
Garages
Surface Lots - Pay by Space**
Disabled Visitor Parking
Paid short-Term disabled parking is available in the below locations at the current hourly rate.
Ximenes Ave Garage (XAG)
Bauerle Rd Garage (BRG)
DTC Garage (DTG)
Short-term surface spaces are available at no charge; all other spaces on the UTSA campuses require a UTSA parking permit.