July 2020 GPS Career Story: Environmental Social Scientist at the Field Museum in Chicago
July 10, 2020
Graduate and Postdoctoral Success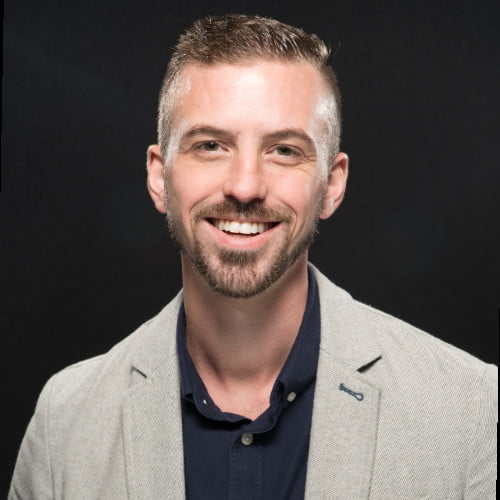 At the Field Museum, Chris helps to bring together diverse stakeholders to develop collective visions and creative strategies that promote the flourishing of human and nonhuman life. Join us July 23 at 4 pm to hear Dr. Jarrett's GPS Career Story and be inspired to take charge of your own story. To give you a little insight into his motivations and some details about his career path, Dr. Chris Jarrett answered a few of our questions.
You've got ~ a minute or 350 words to give us your elevator pitch. Who are you? What are you all about?
I am a cultural anthropologist committed to building a more just, compassionate, and livable world for all. From a young age, I was interested in learning about other cultures and ways of being, both in the past and today, and finding ways to support political and economic democratization. Early travels to national parks and experiences at summer camps also sparked a passion for the outdoors, which continues to shape who I am today. During my undergraduate studies, I had the immense privilege to travel throughout Latin America and eventually fell in love with Ecuador and especially the Amazon region. My deep curiosity about people and desire to use my life project to support marginalized populations led me to the field of anthropology, the ambitious and fascinating "science of humanity." Upon completing my PhD at UTSA, I began my current position as Environmental Social Scientist at the Field Museum, where I work with an amazing, diverse team of natural and social scientists to produce knowledge and weave connections among people in a way that supports the continued flourishing of life in one of the most diverse places on Earth—the Andean Amazon.
Who was your role model during your educational experience? What was crucial about that individual?
I chose to do my PhD at UTSA in large measure because I was inspired by the work of my advisor, anthropologist Michael Cepek. While I was in undergrad, I came across Mike's publications and was impressed by his ability to combine rigorous anthropological research with a commitment to political struggles to improve the lives of marginalized populations. I found in Mike a steadfast ally, generous critic, and thoughtful and compassionate colleague and friend, and I am deeply grateful for his support. In fact, I have no doubt that my relative success in graduate school and today owes much to his willingness to share and debate ideas, his modeling of ethical engagement across cultural and political-economic divides, and his empathetic encouragement during the moments of struggle common to graduate training.
How did you transition from academic training into the workforce? What were the most important things you needed to learn that you didn't get in your graduate school training?
The transition from university life to my current work environment in a museum has certainly been a challenge, but it has also been an incredible learning experience. In addition to learning the ins and outs of a large, complex institution, I have also had to study the history of the program in which I work and the many projects and initiatives that pre-dated my time on the team, which has implied a steep learning curve at times. I continue to grow and adjust as I gradually discover how best to contribute to the team based on my unique strengths and experiences. Another challenge has been making the shift from primarily self-directed projects (coursework, the dissertation) to collaborative teamwork. Being an effective member of a multicultural, international team and working in a fast-paced and sometimes high-stakes environment requires considerable emotional intelligence and the ability to be an effective listener (always a challenge for me, I admit!) and a quick, action-oriented thinker. Studying hard, remaining humble but confident, and knowing how to adapt your communication for different audiences are all things that, while I developed them to some degree through my graduate education, I have found even more important to work on in my post-PhD professional life.
What is the most fun or interesting part of your job?
I feel so privileged to have my job. It has allowed me to travel throughout South America, learn about the many ways that different countries and communities steward Amazonian territories, and work with a truly wonderful group of human beings. Many of the most fun experiences I've had so far were during the rapid inventory that we conducted last year in the Lower Putumayo River region, on the Peru-Colombia border. We bathed in one of the last completely free-flowing Amazonian rivers, ate delicious and majestic fish such as the Arapaima, interviewed Indigenous leaders and elders, visited sustainable logging operations and a women's association making a living from sustainable harvesting of Amazonian fruits, and learned from a diverse, resilient people committed to protecting their territories and maintaining the resources that support their rural lifeways.
Dr. Chris Jarrett presented his GPS Career Story on Thursday July 23, 2020 at 4:00 pm. Although you missed the opportunity to ask him questions, you can still watch his Career Story at the Graduate School's YouTube Channel. To find out when the next Career Story will be held, check our calendar.