August 2020 GPS Career Story: Founder of CivTechSA
August 21, 2020
Graduate and Postdoctoral Success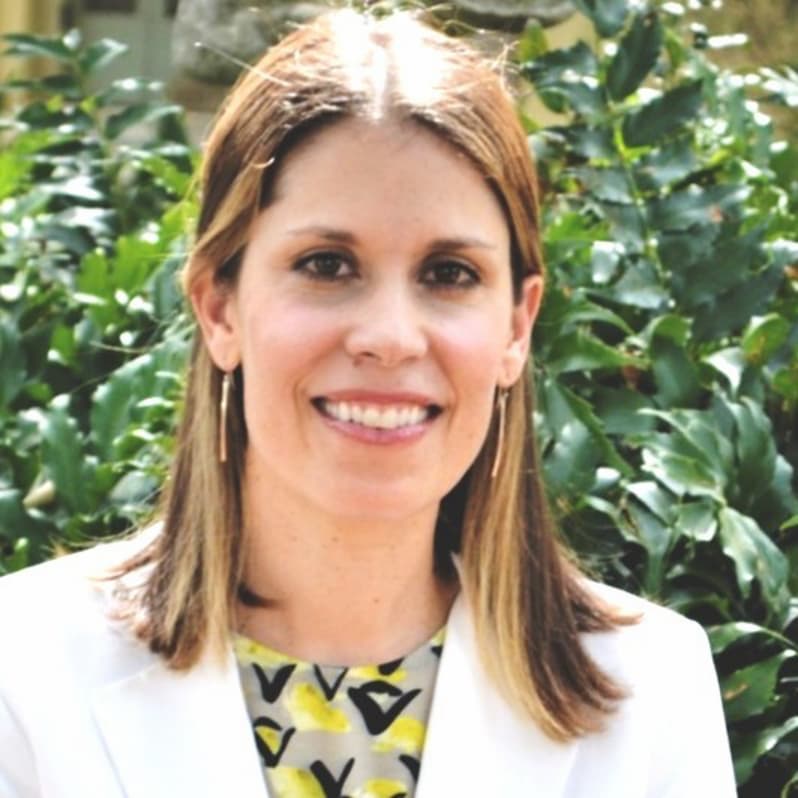 You've got ~ a minute or 350 words to give us your elevator pitch. Who are you? What are you all about?
I'm a mom, wife and career woman. I'm fascinated by the arts and sciences. I'm passionate about community engagement and mindfulness. I want to make the world a better place, especially for people who are suffering or disenfranchised – I want to utilize my creative energy, healer training and privileges to provide better supports and opportunities for others.
Personality tests typically ping me as a "pioneer" with a side of "woo"– I like to dream things up and launch them. Some of my favorite work babies include launching Citizens for Local & State Service (CLASS) a student engagement program at the LBJ School of Public Affairs; SA Speak Up, a community input program for the City of San Antonio; CivTechSA, a partnership with Geekdom that grows civically-minded tech talent for San Antonio; and my current baby, R&D League, which pairs up academics, engineers and practitioners to solve our community's toughest challenges.
My next dream is to pilot a program that marries technology + mindfulness to help front-line public servants navigate stressful situations. Mindfulness has been a transformative tool in my life and I believe it would lead to better health outcomes, improved customer service, and resiliency for governments. There is a ripple effect that happens when people are calm, clear and kind to each other – I would like to start some ripples.
Who was your biggest fan or role model during your educational experience? What was crucial about that individual?
It was a Sociology professor at Trinity College named Dr. Johnny Williams. He was a Marxist who was notorious for calling out students on their privileges in front of the class. He was a Black professor at a liberal arts school made up of majority white, wealthy kids, so it took a lot of guts to do what he did and talk about white privilege and anti-racism in early 2000. Half the students dropped his class within the first week; for the rest of us who stayed, we became big fans of his and became a tight-knit group. He revealed both my privilege and my activist heart to me and the career path I've taken was inspired by his courageous, unorthodox teaching style.
Imposter syndrome? Yes, no, or ongoing?
Yes, I have imposter syndrome and it holds me back in a lot of ways. The results I've achieved speak for themselves, but sometimes it doesn't feel like enough. My meditation practice has made me aware of a critical voice inside my mind that refuses to give me credit – I've even given her a name "Karen," naturally.
I've had some great female role models and mentors who've helped me learn to manage my imposter syndrome. My guru, local yoga teacher Debbie Anderson, taught me how to acknowledge, befriend and let go of Karen. Former City Manager Sheryl Sculley and Deputy City Manager Maria Villagomez taught me how to project confidence. Former Assistant City Manager Gloria Hurtado taught me how to be kind to myself and not take work too seriously. My Jungian therapist taught me how to embrace both my feminine and masculine leadership qualities. My mom taught me to go after my dreams and believe in myself. I wouldn't be where I am today without these awesome women.
We must exalt feminine leadership qualities and lift each other up. Bye Karen, hello Kamala!
Kate Kinnison presented her GPS Career Story on Wednesday August 26, 2020 at 12:00 pm. Although you missed the opportunity to ask her questions, you can still watch her Career Story at the Graduate School's YouTube Channel. To find out when the next Career Story will be held, check our calendar.