November 2020 GPS Career Story: Dr. Julia Kent from Literature Graduate Student to leader at Council of Graduate Schools
November 9, 2020
Graduate and Postdoctoral Success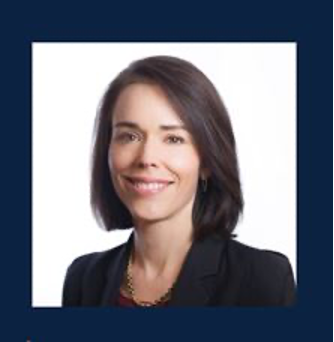 You've got ~ a minute or 350 words to give us your elevator pitch. Who are you? What are you all about?
I was trained as a scholar of Victorian literature, and after working for several years as an English professor, chose a career in non-profit leadership. While I'm a lover of ideas, I'm also very pragmatic. Working in the non-profit sector is exciting to me because I still get to think up new ideas, but also work with others to shape them into projects that can touch a lot of people's lives. In my current position, I've had the opportunity to lead and contribute to projects designed to improve the quality of graduate education and to support graduate students.
One of the beliefs that is most important to me in both life and work is that engaging with people who are different from you—in background, in intellectual interests, in values—is critical to learning and growth. It's among the reasons why diversity and inclusion in higher education is so important to me. None of us can learn as well, or solve problems as well, if we surround ourselves with people who see and experience the world just like we do. I credit John Stuart Mill (a Victorian philosopher I used to write about as a scholar!) for my commitments to this idea.
I began my career as Assistant Professor of English at the American University of Beirut, in Lebanon. One of my service commitments introduced me to the world of international higher education. I met all these people who worked in companies, foundations, government entities, and non-profits that were working to support higher education and thought— "Wow, I didn't know these careers even existed." This was the beginning of my transition to my career in an educational non-profit.
Did you ever think about quitting graduate school? What kept you going? Or why did you decide to leave?
Yes. During the summer after the fourth year of my PhD program, my uncertainties surrounding an academic job began to sink in. Many of my friends outside of academia had already set down roots and were well advanced in their careers and life plans; I suddenly got restless and wanted to start "adulting." (It did not help that many of my friends who had recently begun academic positions were in temporary positions or postdocs that seemed to delay the process of getting more settled in life—suddenly a huge priority to me as I was turning 30). After about 24 hours of reflection, I went into my advisor's office and told her that I was going to leave the program. I'm very lucky that she talked me out of it. She said, "Listen, you can still graduate and choose a different career. Having a PhD is a big deal and you've come all this way. You've got to finish." I am grateful to her for challenging my assumption that there were only two options—leave and do something else, or finish the PhD and pursue academia. You can also finish the PhD, reap a great intellectual and professional reward from that accomplishment, and pursue a wide variety of careers with the degree.
Your experience with interviewing for your job? Any advice for people that are preparing for interviewing?
Before I completely left academia, I started doing a lot of informational interviews in the world of educational non-profits in Washington, DC . Informational interviews are not interviews for jobs, but conversations to gather information and advice about a particular field or career. (I got great advice on these types of interviews from a book by Susan Basalla and Maggie Debelius, So what are you going to do with that? A guide for MAs and PhDs seeking careers outside the academy). When I approached people whose career was intriguing to me, I always made clear that I was not asking for a job, just seeking advice and information. Three things happened in the process of doing these interviews: 1) My knowledge of the field of higher education, and my professional network, grew; 2) I got clearer in my own mind about what kind of work I wanted to do within the field; and 3) I got more comfortable talking to non-profit professionals in these low-stakes conversations. After a month or two of doing these interviews, I started to have job interviews, and I was so much more prepared because of the time I'd taken to gather information. If you're not sure what you want to do professionally, but are curious about several fields or professions, start with informational interviews. Be sure to be appreciative of the time people give, and follow up with a thank-you.
Dr. Julia Kent presented her GPS Career Story on Wednesday November 11, 2020 at 3:00 pm. Although you missed the opportunity to ask her questions, you can still watch her Career Story at the Graduate School's YouTube Channel. To find out when the next Career Story will be held, check our calendar.