May 2021 GPS Career Story: Ms. Kesley Smith from Greenleaf Book Group
May 5, 2021
Graduate and Postdoctoral Success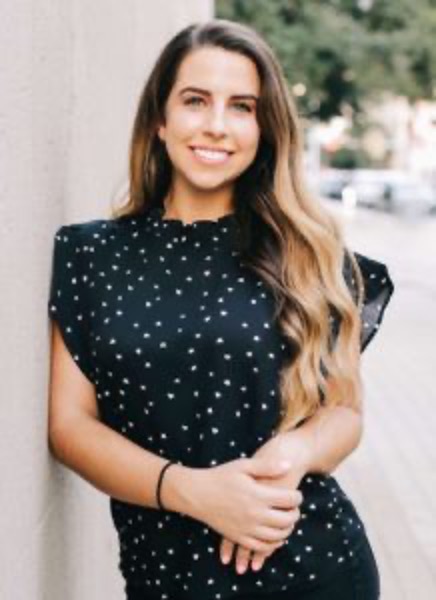 You've got ~ a minute or 350 words to give us your elevator pitch. Who are you? What are you all about?
I am a young, energetic, innovative, and driven leader who values positivity, empowerment, enthusiasm, kindness, empathy, and compassion. I aspire to leave a positive impact on anyone I meet, whether it's on my team, my family, friends, or simply someone I encounter in my daily life. What motivates me every day is to make someone smile, feel heard, supported, or inspired. My purpose is to leave a favorable impression everywhere I go and provide sage guidance to those around me. I strive to embody these values in my professional career.
My entire life, I have always had a passion for learning and enjoy keeping busy. Whether it is acquiring a novel skill, hobby, or taking a course, I shine when discovering new ideas and thrive when juggling multiple things at once. I believe continuous growth is a lifelong dedication, and I am constantly seeking to evolve, personally and professionally. During the graduate program, I fell in love with all aspects of business marketing, strategy, and leadership, and wanted to pursue a position that catered to those aspects and challenged me daily. It became my goal to find inspiration in an industry I was passionate about. In my last year of grad school, I realized that my dream job would involve applying my skills to work on marketing initiatives, corporate communications, strategy, leadership, and business development. I soon found my new home as the Director of Business Development and Corporate Communications at a book publisher in Austin.
I want to consistently evolve, both in my career and personally as a young woman. I am focused on achieving a C-level executive position, and I want to have an impact and begin changing the societal restrictions of women in leadership. My goals are to write an inspiring personal development book, start an organization that encourages more women in leadership positions, and always lead by example. I am taking steps every day to achieve these goals and in fact, recently launched a female-forward and empowerment-centric imprint at the publishing company where I work.
What was your biggest challenge/failure during graduate school or your first year in your career?
For me, the biggest challenge during graduate school was juggling a full-time course load and a full-time job. The cohort master's program was so demanding, we were advised not to have jobs and focus on school. However, I was determined to land a managerial position post-graduation, and for that, I needed the experience a job during grad school would offer me. Juggling the course load, group projects, and a full-time, demanding position was extremely trying. Yet I wouldn't have done it differently. Handling both responsibilities successfully taught me discipline and effective time management, which has positively impacted my professional life. Time management is a key element to success in every position, especially one like mine where you wear multiple hats and manage constant spinning plates. Maintaining a strong GPA in graduate school, leading group projects, and working full time taught me invaluable skills that have helped me flourish in my career.
Imposter syndrome? Yes, no, or ongoing?
Definitely ongoing. Imposter syndrome is something I struggle with every day. Some days are better than others, but self-doubt and being overly self-critical are still things I struggle with consistently. I am a very competitive person--especially with myself. So, although I feel as though I have accomplished a lot, sometimes I look around and wonder, "Am I not doing enough?" or "Should do more?"
However, I have an incredible support system that reminds me I am worthy of the accomplishments and success because I have worked so hard for them. It's easy to let your mind, anxiety, etc., tell you that you're not enough or undeserving, but it's important to work through that to succeed. Having a support system that motivates you and inspires you is integral. Strong, steady encouragement makes it easier to silence negative self-talk. My amazing family and friends help me combat my imposter syndrome when it rears its head.
Ms. Kesley Smith will present her GPS Career Story on Thursday, May 20 at 4pm (CST). To attend the event, registertoday to obtain a Zoom link.
If you cannot attend, register and we will send a link for the video recording of the formal presentation, but you will not be able to access the Q&A, which is not recorded to allow for candid conversations.  To find out when the next Career Story will be held, check our  calendar.