July 2021 GPS Career Story: Orlando Graves Bolaños, Director of Gallery Facilitation and Experiences at The DoSeum
July 8, 2021
Graduate and Postdoctoral Success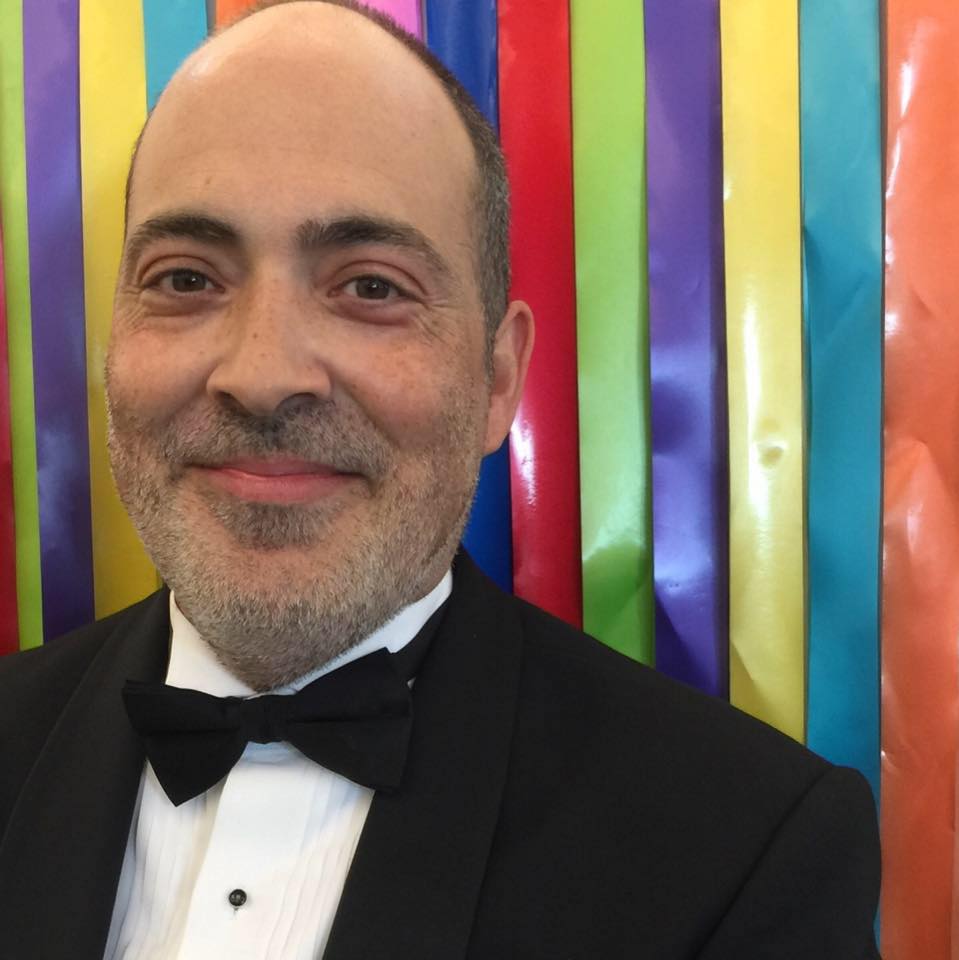 You've got ~ a minute or 350 words to give us your elevator pitch. Who are you? What are you all about?
First and foremost, my foundation is in the arts. I consider myself an artist leading a creative life, while that life does not always include making art in the traditional sense. My origin story took me from Dallas Texas to Madrid Spain where I followed some of my childhood heroes, Picasso and Hemingway, to become a working artist. Encouragement and support from my strong mother and my high school art teacher catapulted me into a life that I could never have dreamt of alone.
My career journey has followed the trends of the contemporary art world where artists, while still making objects, have also found themselves more and more involved in creating experiences for viewers and spectators. I subscribe to the arts as a social practice where the creative process is participatory and more important than the product. Imagine working with a youth group to brainstorm, plan, and then paint a mural. Isn't it exciting to think about the process, the skills, and the memorable moments a mural project could provide that group? The emotions and skills of a well-designed intentional experience can provide inspiration to last a lifetime.
While I did become an artist, I quickly pivoted away from where my original artistic heroes were modelling. I was always concerned for the utility of the arts, beyond decorating the empty space above a sofa. How do artists contribute to society? This question preoccupied me throughout my undergrad studies and led me to ultimately work for the Yehudi Menuhin Foundation Spain. Seeing how art education could transform a child's emotional state and contribute to their love for learning has become my life's work. From my time in Madrid to now in San Antonio, Grazian's words "What lasts an eternity takes another to build" have special meaning and accompany me daily at The DoSeum, our children's museum here in San Antonio.
While my career as a studio artist was an important part of my 26 years abroad, working for Yehudi Menuhin, informal art education and artist residencies gave me experiences and models for working in the world that have long outlasted my time at the foundation.
What was your biggest challenge/failure during graduate school or in your first year in your career?
It is a challenge to emigrate to a foreign country, adapt and adjust to a new culture and then return home to repeat the process. As a non-profit lifer, I have had to adjust to economic downturns and changes in funding priorities. Almost a decade ago, when I moved back to the U.S., that change ended up affecting my graduate studies in Spain, where I was finishing up a PhD dissertation in Latino Arts and Culture that, in the end, was never defended.
Looking back on the moment still stings but is a reminder to stay hyper vigilant on how I apply what I learn one day immediately to the next day. It has also shaped how I have approached my return stateside. The joys of joining UTSA as an instructor and then joining my friends of Cohort 11 in the Interdisciplinary Learning and Teaching PhD program would never have happened. My joy for learning has increased tenfold and I am on good terms with my past failures. I can also say enthusiastically that my work at The DoSeum is informed daily from what I have learned from my colleagues and professors. I am pretty sure that when our cohort completes our journey, I will profoundly miss this chapter in my life.
What skills are most important to be successful at your job. How did you gain those skills?
I would say that being competent in a field of study is a given and in the end the world rewards those who demonstrate soft skills along with the ability to communicate with emotional intelligence. I'd say travel and the bilingual and bicultural experiences of my wife, and our family have been a great context to practice these skills.
A good attitude or mindset that recognizes positively diversity of team and opinion goes far. Museums are filled with diverse and passionate professionals all interested in designing meaningful cultural experiences. Embracing thoughtful process can be lengthy but leads to great programming, so I enjoy the surprises from each day's interactions.
As a researcher I am also interested in the children's acquisition of 21st century skills. I am very interested in the ability children possess to reassess their own learning when they gain new information. That cognitive flexibility and creativity might very well be part of my future dissertation.